Tiumsen Purple Glass Perfume Botlle
Our purple glass perfume bottles have been captivating buyers' attention with their sleek and elegant design. The deep, rich color of the glass adds a touch of luxury to any perfume collection. The unique shape and size of the bottle make it a standout piece and perfect for gifting. The bottles are also durable and reusable, making them not only a beautiful addition to any vanity but also an eco-friendly choice. All in all, our purple glass perfume bottles are a must-have for perfume enthusiasts and those in search of a special and beautiful gift.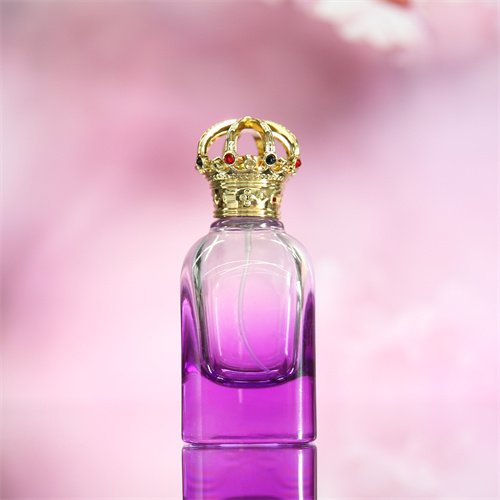 Purple Large Glass Perfume Bottle
Purple large perfume bottle with elegant design and high-quality glass material. Perfect for storing your favorite perfumes and adding a stylish touch to your vanity. The capacity of 100 ml or more.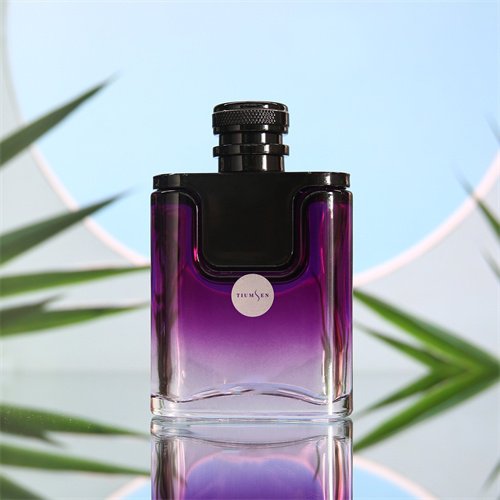 Purple Designer Perfume Bottles
Exquisite designer perfume bottles featuring intricate designs. Each bottle embodies the essence of the fragrance it contains, making it a coveted addition to any collection.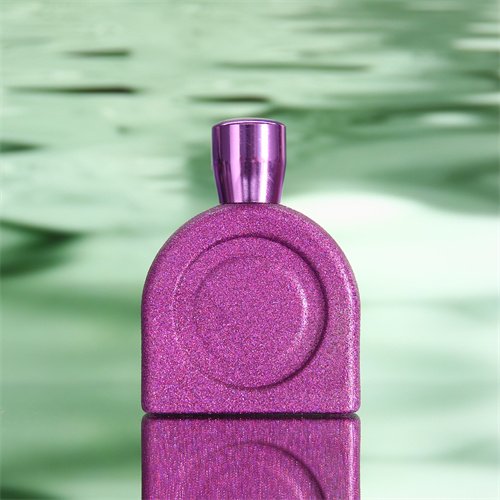 Purple Old Fashioned Perfume Bottle
This purple old fashioned perfume bottle adds a vintage touch to your bathroom or vanity. The elegant glass bottle holds your favorite scent and is accented by a gold-colored atomizer for a classic look.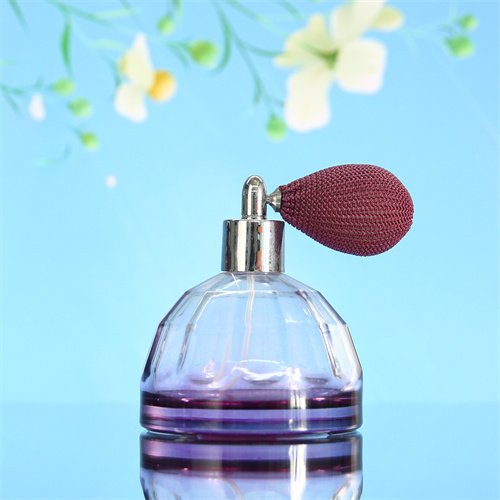 Purple Diamond Shaped Perfume Bottle
Exquisite purple diamond shaped perfume bottle, designed to be both visually stunning and practical. This bottle is perfect for storing and displaying your favorite fragrances.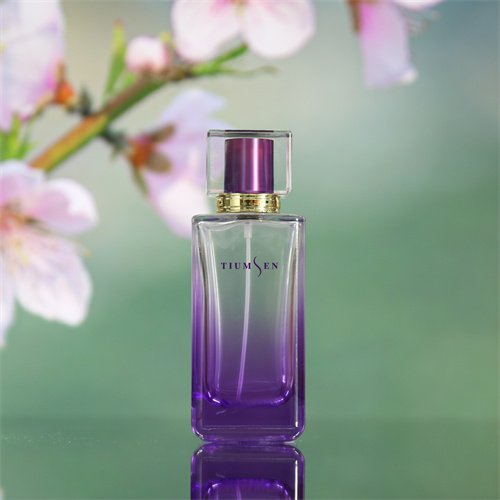 Purple Refillable Travel Perfume Bottle
Purple refillable travel perfume bottle – a convenient and stylish way to keep your favorite fragrance with you on the go. Its leak-proof design allows for easy refilling and application wherever you may be.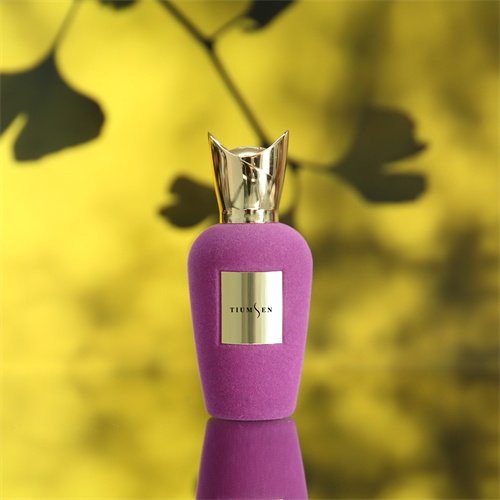 Purple Unique Perfume Bottles Wholesale
Our unique perfume bottles wholesale collection features stylish bottles that are customizable to fit your brand's needs. Stand out from the competition with our distinct and eye-catching designs.
Why Choose Tiumsen Purple Perfume Bottle

Industry Expertise
A deep understanding of the perfume industry and market.

Fast Turnaround Times
Quickly delivering products to meet tight deadlines.

Stability
A stable and reliable partner for long-term business relationships.

Continuous Improvement
A focus on ongoing improvement and growth.
Appearance Description:
The purple glass perfume bottle is an exquisite piece of art that mesmerizes with its elegant appearance. The bottle has a round silhouette with a tapered neck and a spherical stopper. The purple color of the glass is absolutely stunning and draws attention almost immediately. The bottle is embellished with intricate patterns and textures that add to its beauty and charm.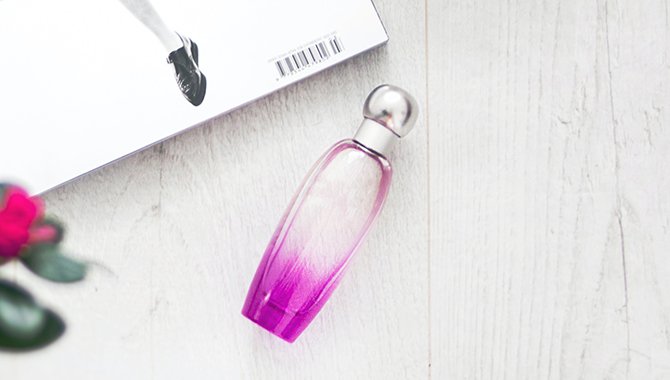 Material Description:
The purple glass perfume bottle is made of high-quality glass material that is tough, durable, and scratch-resistant. The glass is carefully crafted to give it a smooth finish and ensure that it does not break easily. The stopper of the bottle is made of brass or silver material, depending on the design.
Function Description:
The purple glass perfume bottle is designed to contain perfume, and it does that excellently well. The bottle is airtight, which prevents air from getting inside and spoiling the perfume. It is also leak-proof, which ensures that the perfume does not spill even if the bottle is accidentally turned upside down.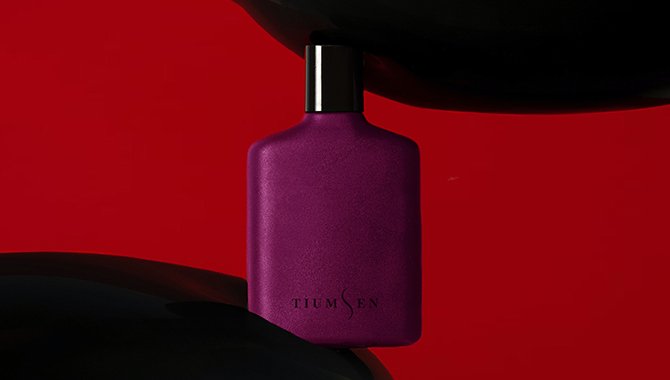 Tiumsen - Your Trusted Manufacturer of Purple Perfume Bottles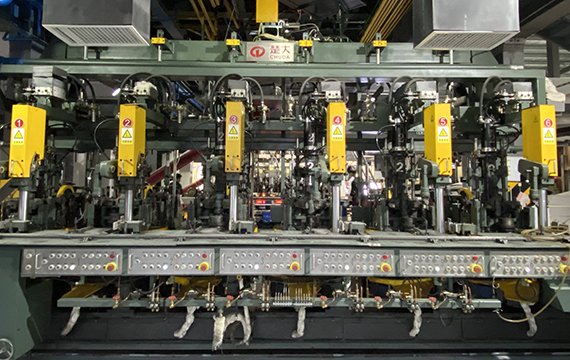 Tiumsen specializes in the production of beautiful purple glass perfume bottles. Our skilled workers use high-quality materials and advanced techniques to ensure every product meets our high standards. We can customize the size, shape, and design of each bottle to meet the unique needs of our customers. Our production process is efficient and cost-effective, allowing us to offer competitive pricing without sacrificing quality. We believe that our beautiful and functional purple glass perfume bottles will be the perfect addition to any perfume collection. Contact us today to learn more about our services and to place an order.
"The purple glass perfume bottle is absolutely stunning! The intricate design and beautiful color make it a true statement piece on my dresser. The quality is top-notch and I couldn't be happier with my purchase."

"I was searching for a unique perfume bottle and this one caught my eye. The purple glass adds a touch of elegance and the size is perfect for travel. I highly recommend this item!"

"I am so impressed with the craftsmanship of this purple glass perfume bottle. It's weighty and substantial, and the color is just beautiful. It's a gorgeous piece and makes a great addition to any perfume collection."