Tiumsen Dropper Bottle
The glass dropper bottles produced by Tiumsen have many product advantages. First of all, we use high quality glass materials to make dropper bottles, with excellent heat and corrosion resistance, can withstand the action of various chemicals, to ensure the lasting stability of products. Secondly, our glass dropper bottle design is reasonable, with accurate dropper control and not easy to leak characteristics, convenient for users to accurately measure and use. In addition, our glass dropper bottles are simple and beautiful in appearance, easy to carry and store, suitable for various fields of laboratory, medical institutions and industrial manufacturing fields. In a word, the glass dropper bottle produced by our company has many advantages, such as high quality, stability, precision, beautiful and so on, is your most ideal choice.
Dropper Bottle With Unusual Capacity
These are relatively rare on the market specifications of the capacity of the dropper bottle, even if you need not the market specifications of the capacity of the dropper bottle, we can also customize the production for you.

Why Choose Tiumsen Dropper Bottle
Advanced Production Technology
Utilizes cutting-edge production methods to ensure high-quality products.

Customization Options
Can customize products according to customer specifications.
Strict Quality Control
Maintains strict quality control measures to ensure consistency and reliability.

Solid Reputation
Has a good reputation in the industry for producing high-quality products.
Production Advantage
Our dropper bottle factory has advanced equipment and technical team, with independent research and development and production capacity. We can provide customized products and solutions according to the different needs of customers. Our production process and flow through years of exploration and practice, has been effectively improved and perfected. We are in strict accordance with the ISO9001 quality management system standards for production, to ensure that each product is in line with high quality standards. At the same time, we implement all-round quality control, constantly improve production efficiency, reduce product costs, and strive to provide customers with the best quality products and services. Our advantage lies in the unique technical system, standardized production process and perfect quality control system, as well as rich production experience and professional production team. These advantages make us a competitive dropper bottle manufacturer in the industry, we will unswervingly pursue excellent quality, improve customer satisfaction, to provide customers with quality products and services.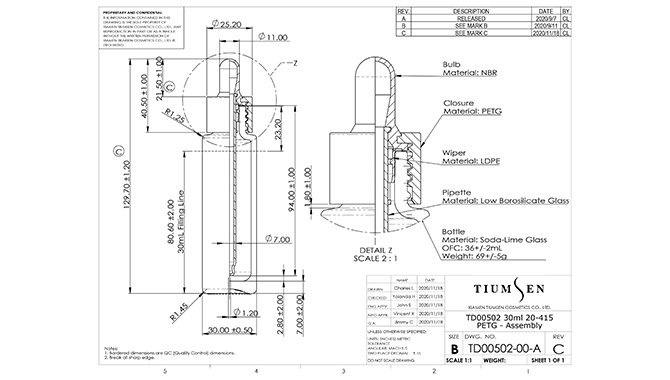 Design and Customization Service
We provide customizable dropper bottle design services to meet the individual needs of customers. Our design team can provide a variety of design solutions and bottle shape, capacity, color and other customized options according to customer requirements and ideas. We can also add the customer's brand identity, product information and other special accessories to make your dropper bottle unique, to help you enhance the brand image, enhance the brand value. Our professional technical team and production plant realize the combination of design and production, to ensure that customers' customized needs are best realized. We are committed to providing the highest quality products and the most professional service to ensure that your customized needs are met. If you have any custom requirements or design ideas, please feel free to contact us.
Products Advantage
High quality: We use high quality glass materials to make dropper bottles, to ensure that the product quality is stable, not easy to crack or wear.
Safety and hygiene: Our glass dropper bottles can withstand high temperature disinfection treatment, suitable for clinical and laboratory use, to maintain health and safety.
Rich models: Our glass dropper bottle models are complete, to meet the needs of different uses, including ordinary type, smooth type, with scale type, without cork type, for customers to choose to use.
Light and easy to use: Our glass dropper bottle is light in weight, easy to carry and use, and the dropper head design is reasonable, accurate and stable drops.
Reusable: Our glass dropper bottles can be reused, environmentally friendly and money saving.
Professional Instruments for Product Quality Testing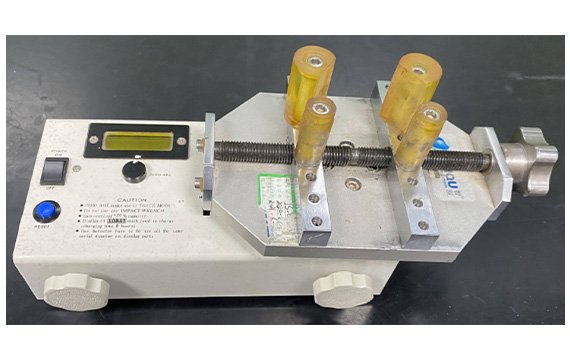 "This glass dropper bottle is very beautiful and a perfect fit for my cosmetics brand. The quality is very high, the glass body is strong, the dropper and the lid are very strong. Customers love this bottle and I will always use it to build the image of my brand."

"This glass dropper bottle is very delicate and fits perfectly into my makeup brand style. The dropper and lid are strong and will not come loose like other bottles. The clients have been amazing and I'm very happy."

"I really like the simple design of this glass dropper bottle, which is classic yet modern. The material is very good, the glass bottle is very thick, and the dropper design is very practical. I have bought this bottle many times for my cosmetics products and will continue to do so."
FAQ For Perfume Bottle
1. The bottle and dropper are assembled?
The cap, rubber and pipette are separate as normal. We can also assemble it for you, but the worker needs to be paid for this job.
2. Are these bottles recyclable?
Yes, all the materials are recycled.
3. If you can help us to ship to our clients directly?
That is no problem. We can drop shipping.
4. How can we design my logo and printing?
We will provide the template to you for design. And our designer can help for free.
5. How do you ensure that customized products can meet our demand?
We can produce samples before the order, and you also can ask for quality testing.
6. What outside packing can be customized for the bottles?
The popular outside packing is paper tubes and boxes and also can provide the cloth bag, organza bags, and so on.