Tiumsen 30ml Foundation Bottle
Tiumsen 30ml Foundation Bottle is a premium cosmetic container with a variety of benefits. First of all, its moderate size, easy to carry, suitable for outdoor, travel, work and other occasions to use. Secondly, it is made of high quality materials, moderate price, durable, will not break, deformation and other problems, can maintain the quality and stability of cosmetics in the container. Moreover, it also has leakproof performance, can avoid cosmetics leakage caused by waste and pollution, while convenient to use, will not cause inconvenience and trouble. All in all, the 30mlFoundationBottle is an extremely practical and convenient cosmetic container, is a modern woman's daily makeup essential.
30ml Travel Foundation Bottle
30ml travel foundation bottle is a small-sized bottle that is specially designed for carrying foundation while traveling or on the go. It is light in weight, compact in size, and easy to carry in a purse or makeup bag.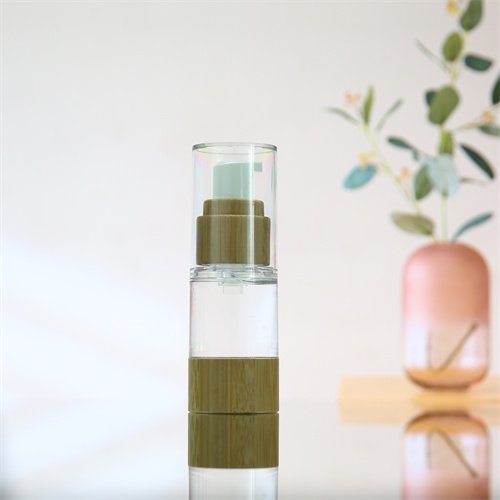 30ml Empty Foundation Bottles
30ml empty foundation bottles typically come in a cylindrical shape with a pump for easy application. These bottles are made from high-quality materials such as glass or plastic, which are durable and shatter-resistant.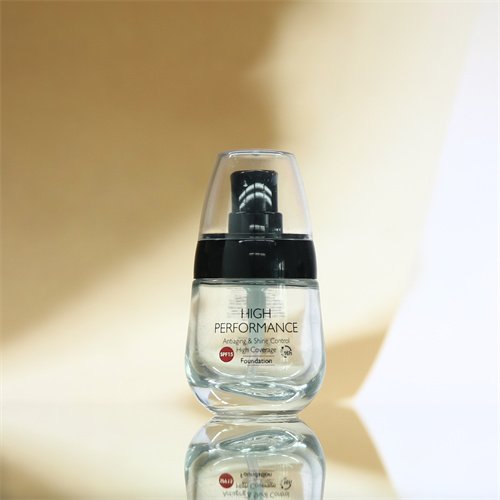 30ml Foundation Glass Bottle
30ml foundation glass bottle is a glass bottle suitable for use in the cosmetics industry. It can be filled with different kinds of liquid and semi-solid cosmetics such as foundation, powder, isolation cream and face cream.
30ml Mini Foundation Bottle
30ml mini foundation bottle is a small cosmetic bottle. Its capacity is 30 ml, suitable for carrying and traveling. The appearance of the bottle is simple and elegant, and can be customized according to the brand or customer needs.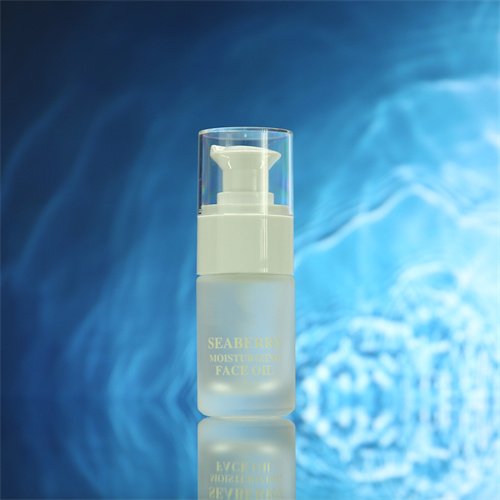 30ml Small Foundation Bottle
30ml small foundation bottle is a compact and convenient packaging option for your foundation product. This bottle is perfect for those who travel frequently or prefer a small and easy-to-carry bottle for their everyday use at work.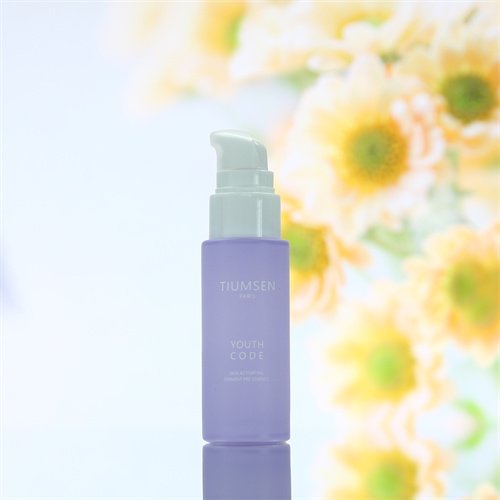 30ml Foundation Pump Bottle
30ml foundation pump bottle is a common cosmetic container commonly used to store liquid foundation. The pump design of the bottle makes it easy to use and can accurately control the amount of liquid foundation, while also being more hygienic.
Why Choose Tiumsen 30ml Foundation Bottle
High-quality Materials
The use of premium materials ensures a durable and reliable product.

Superior Manufacturing Techniques
Advanced production methods result in precision and consistency.

Comprehensive Customization Options
Tailored solutions to meet specific customer requirements.

Competitive Pricing
Affordable pricing structures with no compromise on quality.
Introduction to Materials
The 30ml foundation bottle is made of high quality glass, which is resistant to chemical corrosion and is not easy to break. The outer layer can be sealed with plastic or metal lid to ensure that the foundation inside will not be polluted by air.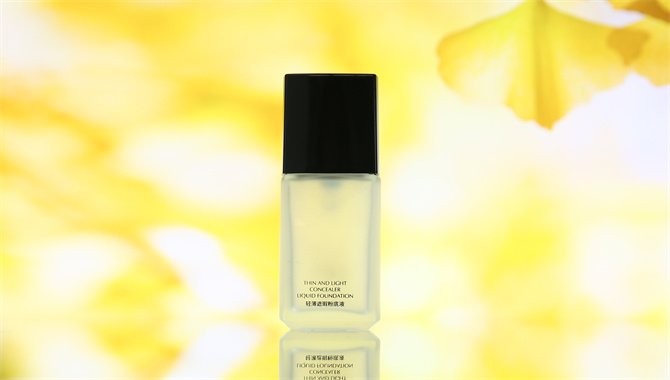 Appearance Features
The appearance of the 30ml foundation bottle adopts a simple design style, the overall line is smooth and bright, through the PET material can clearly see the color of the foundation liquid inside the bottle, the top is equipped with a lid and pressure head, not only to ensure the inside of the bottle clean and safe but also convenient for the use of control.
Scope of Use
The 30ml foundation bottle is a special bottle for the storage of liquid foundation cosmetics, usually for the use of cosmetics brands that produced liquid foundation, not only convenient for cosmetic manufacturers of packaging but also convenient for the majority of consumers to use. It can also be used to store other liquid cosmetics, such as lotions and toners.
Your Long-term Trusted 30ml Foundation Bottle Supplier- Tiumsen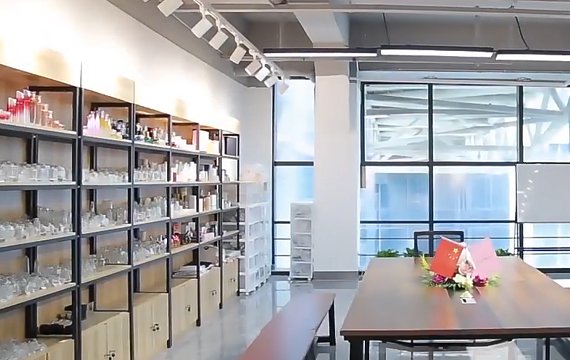 Our factory is a professional manufacturer of all kinds of cosmetics containers, with advanced production equipment and professional production technology. For 30ml glass liquid foundation bottle, we have the following production advantages:
1. High quality raw materials: We obtain high quality glass materials and plastic materials from reliable suppliers to ensure the stable quality of products.
2. Advanced production process: We have a sound production process, the use of efficient automatic equipment to produce bottle body, and the use of precision injection molding technology to produce bottle caps and other parts.
3. Strict quality control: We implement strict quality control standards and carry out a variety of tests to ensure that the quality of each product meets international standards.
4. Large quantity discount: We can supply in bulk and provide more competitive prices to help customers reduce purchasing costs.
The above is our production of 30ml glass liquid foundation bottle advantages, we will continue to work hard to improve product quality and production efficiency, to provide our customers with more quality products and services.
"I recently purchased the 30ml glass foundation bottle from this company and I couldn't be happier with my purchase. The quality of the bottle is outstanding and the size is perfect for traveling. The pump dispenses the foundation evenly and it's super easy to clean. I would highly recommend this product."

"I am so pleased with my 30ml glass foundation bottle! The bottle is well-constructed and feels very sturdy in my hand."

"I was very impressed with the quality of the 30ml glass foundation bottle from this company. The pump dispenser is smooth and easy to use and the glass bottle feels substantial in my hand."