Tiumsen Pink Foundation Bottle
The advantages of pink liquid foundation glass bottles are that our products are beautifully designed and exquisite in appearance. High-quality glass bottles not only give off a strong fashion flavor, but also effectively protect products from oxidation and pollution and maintain the stability of product quality. Glass material to human body zero burden, non-toxic and harmless, more in line with environmental protection requirements. At the same time, the bottle diameter is suitable, easy to use, to ensure the user's convenience and service life of the product. Our products are of excellent quality and worthy of your trust.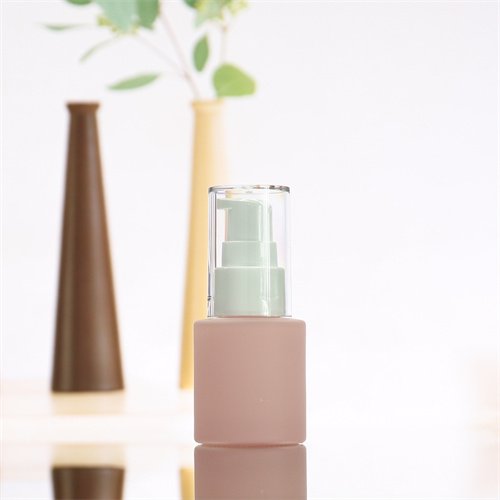 Pink 30ml Glass Foundation Bottle
30ml glass foundation bottle is a glass bottle used for loading liquid foundation. Its appearance is simple and elegant. Transparent glass material is the main body and the bottle has a large diameter, which is convenient for pouring and taking out liquid foundation.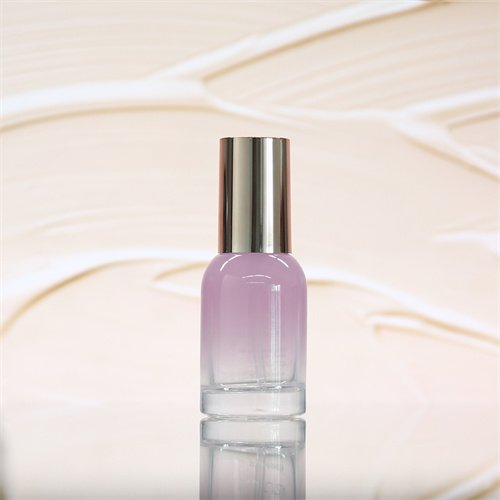 Pink Curved Foundation Bottle
Curved foundation bottle Curved Foundation bottle is a kind of foundation bottle with curved appearance, which is novel in design and beautiful in shape. Its soft shape line, ergonomic design principle, make the bottle feel comfortable, easy to hold.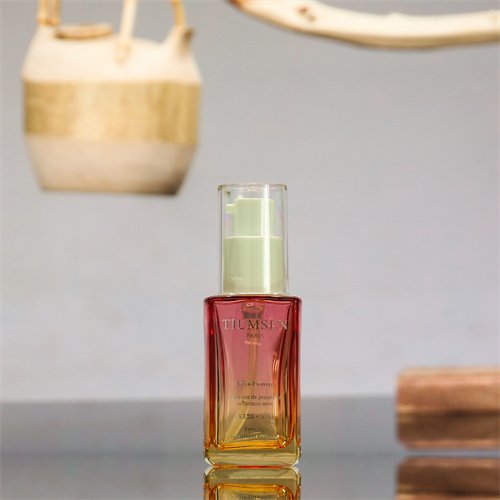 Pink Travel Size Foundation Bottles
Travel size foundation bottles come in a variety of sizes and shapes, and the product is thick, sturdy, and resistant to breakage, while also being reusable. Easy to carry and fit into a makeup bag, it's a must-have for those who want to keep their skin care on the go.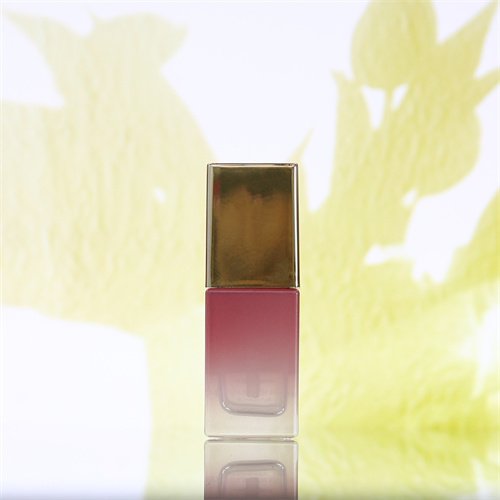 Pink Round Foundation Bottle
The round foundation bottle is a round cosmetic bottle that is mainly used to hold basic products such as cosmetic concealer. With excellent durability and stability. Comfortable to the touch and easy to use, users can easily apply cosmetics to the face.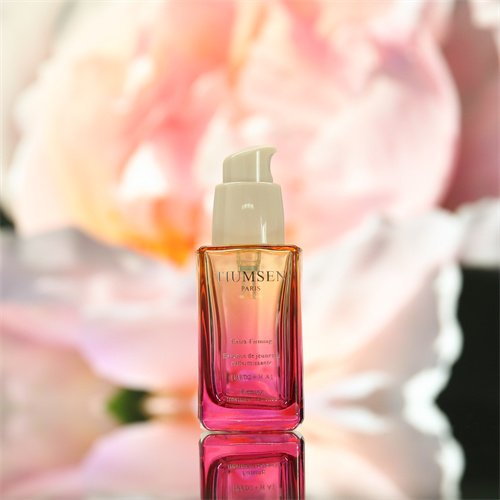 Pink Make-up Foundation Bottle
Make-up foundation bottle is a bottle used to hold liquid foundation for cosmetics. Its exterior design is simple and generous. The bottle diameter is small, usually need to use the pump head to extract the liquid foundation, convenient for users to apply makeup.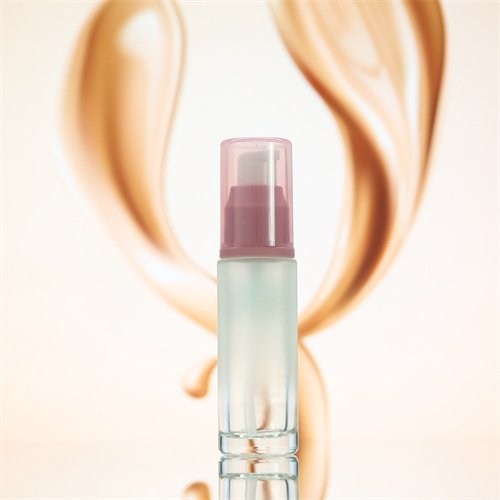 Pink Big Glass Foundation Bottle
Big foundation bottle is a large cosmetic bottle commonly used to store a large number of skin care products such as liquid foundation and moisturizer. It's leak-proof and stain-proof, and it's easy to remove the cosmetics you need at the top of the bottle.
Why Choose Tiumsen Pink Foundation Bottle

Adaptable
Can adapt to changing market conditions.
Efficient Inventory Management
Manages inventory in an efficient manner to minimize waste.

Lean Manufacturing
Incorporates lean manufacturing techniques to eliminate waste and increase efficiency.
Continuous Improvement
Continuously strives to improve its products and processes.
Pink Foundation Bottle Cap
The lid is made of plastic material, with delicate patterns and nicks, the overall feeling is more delicate and beautiful. In addition, the cap prevents the product from leaking out, which can protect the quality of the liquid foundation well.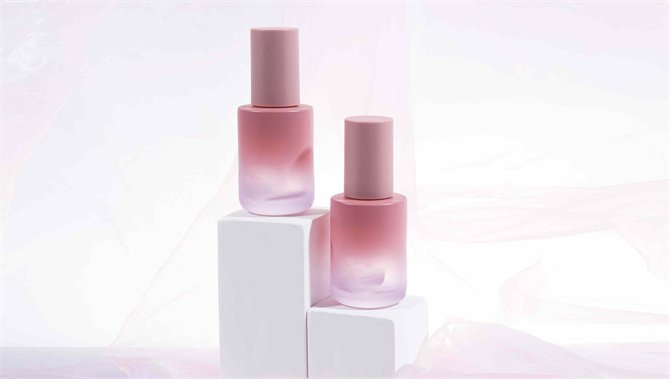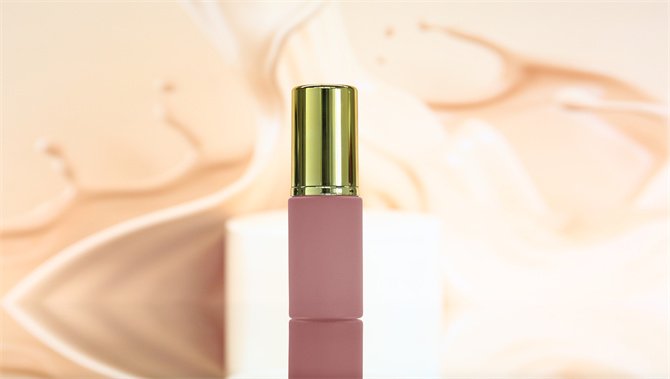 Pink Foundation Bottle Packaging
This pink liquid foundation is packaged in glass bottles, highlighting the high quality of the product, and non-toxic, environmental protection, very in line with modern consumption concept.
Pink Foundation Bottle Body
The liquid pink foundation bottle is made of clear glass material, allowing consumers to clearly see the color and texture inside. There is a label on the bottle, indicating the ingredients of the product, the use method and the shelf life and other important information, so that consumers can easily understand and use.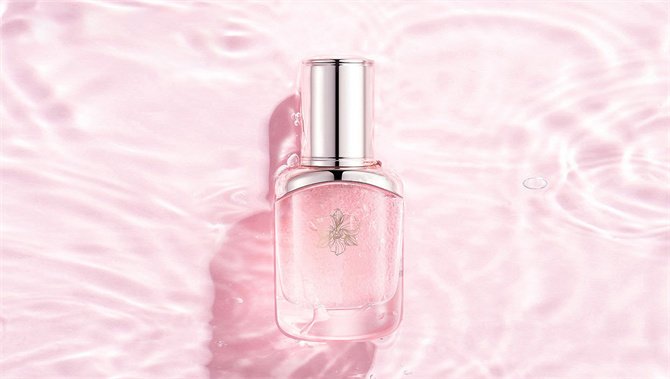 Tiumsen – Professional Pink Foundation Bottle Manufacturer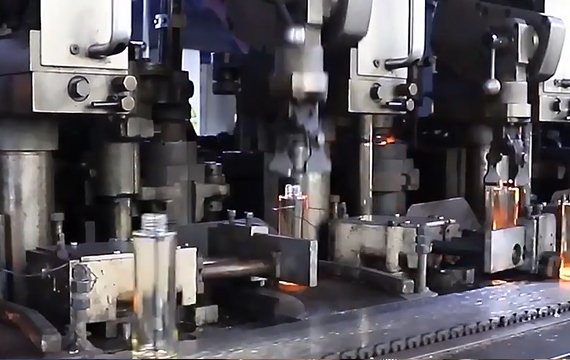 Our factory has a distinct advantage in producing pink foundation glass bottles. With modernized equipment and advanced technology, we are able to produce high-quality glass bottles with a smooth exterior and precise measurements. Additionally, our experienced team of professionals ensures that every step of the production process is carefully monitored to guarantee the consistency and quality of the final product. We also have a wide range of customization options available, including different shapes and sizes of bottles, to meet the diverse needs of our clients. Overall, our factory is committed to providing clients with durable and beautiful pink foundation glass bottles that exceed their expectations.
"I love the pink tone and the elegant glass bottle. Highly recommended!"

"This liquid foundation glass bottle has a beautiful appearance and is a high-quality product. I am very satisfied with my purchase and thank your manufacturer for making such an excellent product."

"I really like this glass bottle of liquid foundation. It's a beautiful design."