Tiumsen 50ml Foundation Bottle
The 50ml glass liquid foundation bottle we produce has many advantages. First of all, it is made of high quality glass, good material, durable, not easy to break, so the bottle has a high resistance to wear, can maintain the quality of liquid foundation for a long time. Secondly, the bottle cap is made of high quality plastic, good sealing performance, can effectively prevent the leakage of foundation liquid, keep the bottle clean and sanitary. In addition, the 50ml capacity is just right, convenient to carry, can be made up at any time, to meet people's needs for the convenience of cosmetics. All in all, our 50ml glass liquid foundation bottle has many advantages, such as high quality, durability, good sealing performance, portability, etc. It is the ideal choice for you to choose the packaging of cosmetic bottle.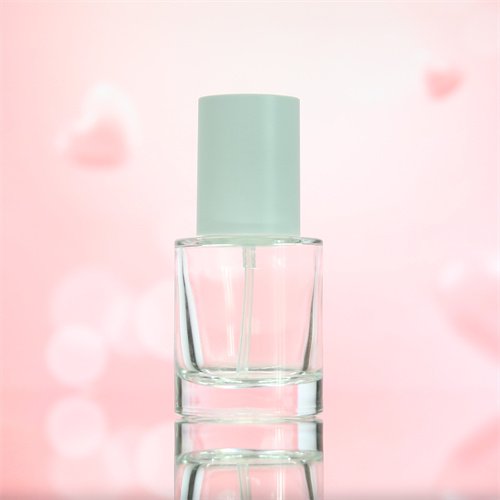 50ml Luxurious Glass Foundation Bottle
Luxurious glass foundation bottle is an upscale foundation bottle made using quality glass in pursuit of the perfect texture and look. The highly transparent glass allows you to clearly see the color and amount of foundation in the bottle.
50ml Low Price Cute Foundation Bottle
Low price cute foundation bottle is fashionable and simple, and its shape is small and exquisite, which is very suitable for young women to use. Made of high-quality plastic, the bottle is light and transparent, smooth to the touch.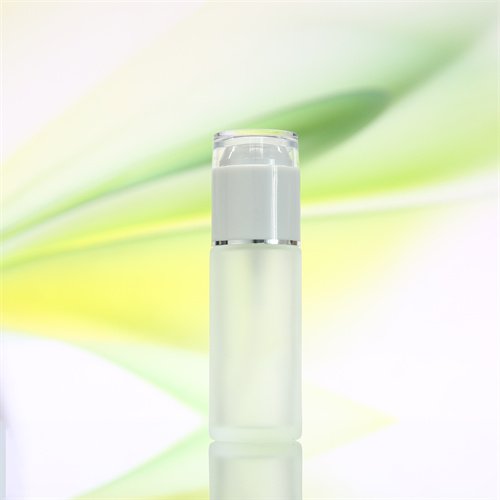 50ml Foundation Glass Bottle
Foundation glass bottle is a special cosmetic packaging material. It is made of glass material and subjected to thousands of inevitable wear tests during the manufacturing process to ensure its quality and performance.
50ml Cosmetic Foundation Bottles
Cosmetic foundation bottles are an essential element of any makeup collection. These bottles are used to contain foundation, which is basic makeup product used by women to even out their skin tone and create a flawless base for makeup application.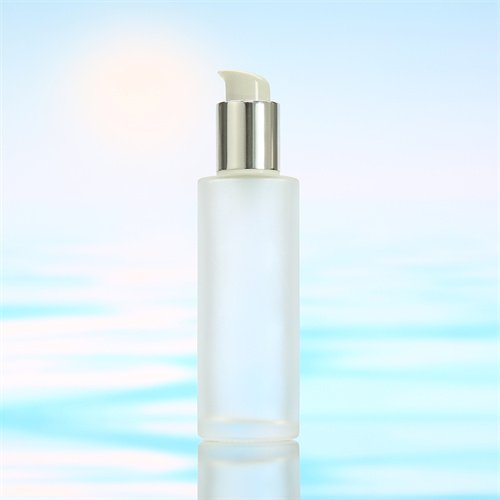 50ml Custom Foundation Empty Bottles
Custom foundation empty bottles are personalized, that offer more choice and possibility for users to customize their cosmetics. These empty bottles can be customized in color, size and shape to suit the customer's brand image and product requirements.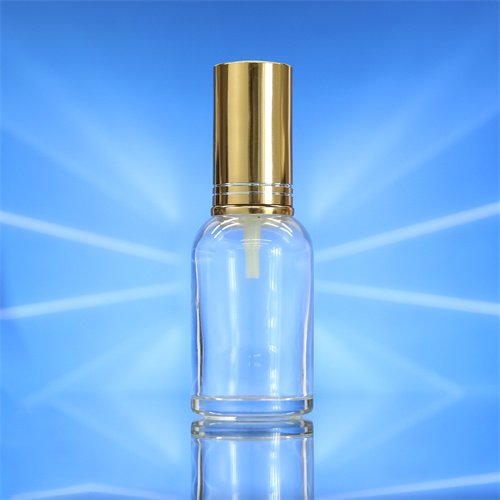 50ml High End Foundation Bottle
High-end foundation bottle is an essential tool for achieving flawless, long-lasting coverage. Reflect the sophistication and elegance of the product contained within. Some high-end foundation bottles also come equipped with innovative features.
Why Choose Tiumsen 50ml Foundation Bottle

Streamlined Logistics
Efficient, cost-effective transport strategies.

Total Quality Control
Thorough quality checks throughout production.

Extensive Product Range
A variety of styles, sizes, and colors.
Expert Design Teams
Skilled designers who can create unique and visually appealing products.
Capacity and Use
The 50ml glass foundation bottle has a capacity of 50ml, which is suitable for filling beauty care products such as serum, liquid foundation, lotion, sunscreen, etc. At the same time, it is also very suitable for custom gift boxes, which is a wide range of applicability container.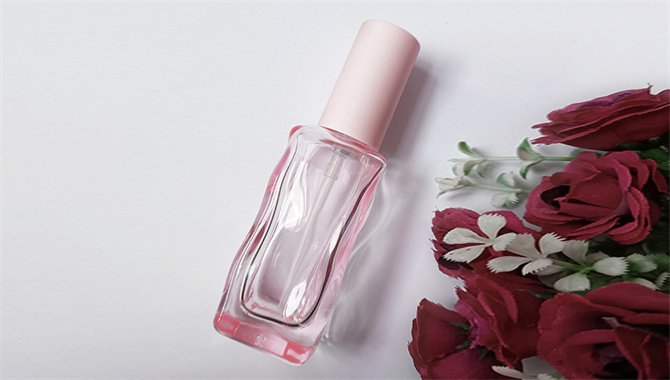 Environmentally Friendly and recyclable
50ml glass foundation bottles are made from high quality glass and are environmentally friendly and recyclable, reusable and environmentally friendly. At the same time, it can also effectively protect the internal liquid, avoid external pollution and gas leakage.
Bulk and Customisation
Our 50ml glass foundation bottles can be mass-produced and customised to suit customer needs. We provide a variety of colors, screen printing, stamping and other customized services to add highlights to your products to make them different.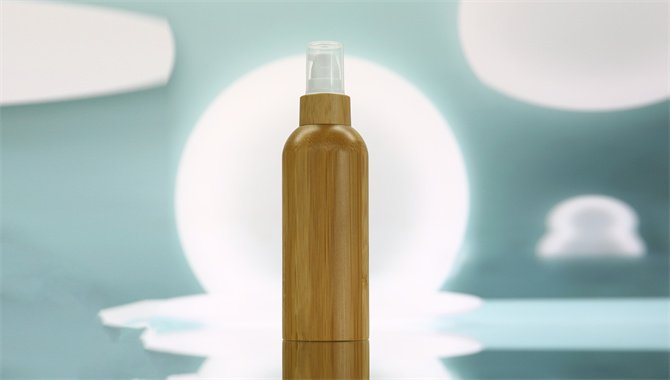 Why Choose Tiumsen for Your Eco-Friendly 50ml Foundation Bottle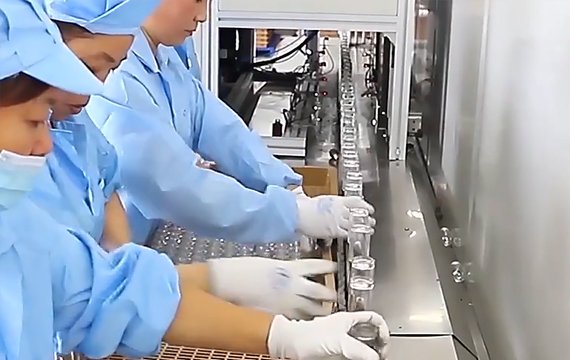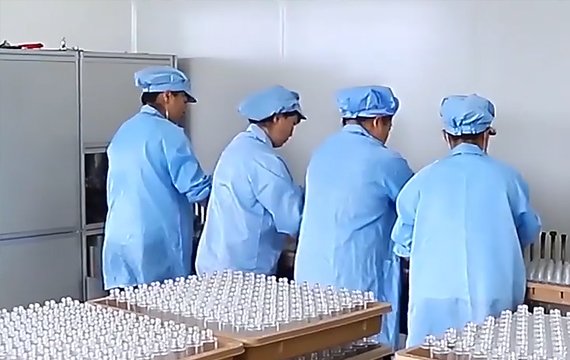 Tiumsen is a professional manufacturer of high quality cosmetics packaging containers. We have advanced production equipment and strict quality inspection system, can ensure that each batch of 50ml glass foundation bottle has excellent quality. Our glass foundation bottle is made of high quality raw materials, uniform thickness of the bottle, not easy to break or deformation, can protect the quality of cosmetics. Secondly, we use advanced production technology to ensure that the shape and size of glass bottles are in line with strict standards. In addition, we can also provide personalized customization services, tailored to meet customer requirements of glass foundation bottles.
"These bottles are perfect for storing my liquid foundation. The pump dispenser works smoothly and efficiently, and the glass keeps the product fresh and protected from light."

"I was a bit hesitant to order these bottles from overseas, but I am so glad I did. The shipping was fast and the quality of the bottles is fantastic. They are also very affordable, especially compared to similar products in my local market."

"I have been using these bottles for my homemade beauty products, and they are excellent."