Tiumsen Blue Perfume Botlle
The blue perfume bottle is a product that is characterized by its numerous advantages. Firstly, the bottle is made of high-quality materials that are strong and durable, ensuring that the perfume is protected from any external damage. Secondly, the design of the bottle is sleek and stylish, making it an excellent addition to any dressing table or bathroom. Additionally, the bottle is easy to use and the spray nozzle ensures that the perfume is easily dispersed in a fine mist. The fragrance of the perfume itself is also long-lasting and captivating, making it the perfect choice for anyone who wants to smell good all day long. Overall, the blue perfume bottle is a product that is both functional and aesthetic, providing users with a top-quality perfume that they can enjoy for a long time.
Blue Decorative Perfume Bottles
Blue decorative perfume bottles with intricate designs, made of high-quality materials, are the perfect addition to any perfume collection.
Blue Empty Perfume Bottles For Sale
Blue empty perfume bottles for sale. Affordable and stylish options to store your favorite fragrances or make your own perfumes. Shop now!
Blue Empty Designer Perfume Bottles
Blue empty designer perfume bottles are elegant and functional pieces that offer a perfect way to showcase and store your favorite fragrances.
Blue Small Perfume Spray Bottle
The blue small perfume spray bottle is a convenient and stylish way to carry your favorite fragrance with you wherever you go. It's compact and travel-friendly design makes it ideal for use on the go.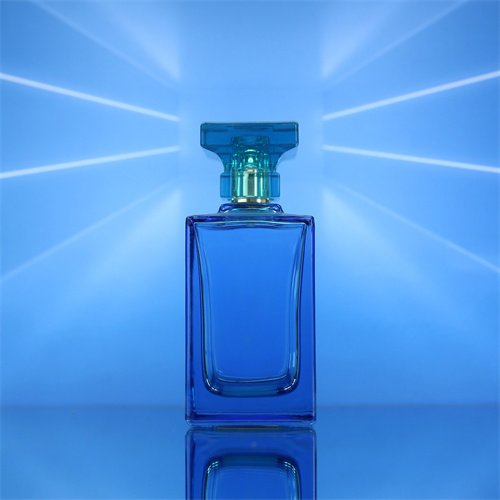 Blue Vintage Perfume Spray Bottle
Blue vintage perfume spray bottle, a stylish and elegant addition to any fragrance collection. The perfect way to store and display your favorite scents, with a touch of nostalgia and charm.
Blue Stylish Glass Perfume Bottles
Blue stylish perfume bottles are elegantly designed bottles to elevate your fragrance game. With its unique and eye-catching aesthetic, these bottles will keep your perfume fresh for longer.
Why Choose Tiumsen Blue Perfume Bottle

Advanced Technology
Utilizing the latest manufacturing technologies.

Quality Materials
Sourcing the best materials to ensure the highest standards.

Experienced Team
A knowledgeable and skilled team of experts.

Good Reputation
A track record of producing outstanding products.
Blue Perfume Bottles Product Features:
1. High-quality glass material: The blue perfume bottles are made of high-quality glass material, that is not only durable but also adds a touch of elegance to your perfume collection.
2. Leak-proof design: The bottles feature a leak-proof design, making them ideal for storing expensive and precious perfumes.
3. Easy to use: These bottles come with a spray head, which makes applying perfume easy and convenient.
4. Compact size: The compact size of these bottles makes them perfect for travel and everyday use.
Blue Perfume Bottles Benefits:
1. Protects perfume quality: The high-quality glass material of the bottles protects the perfume from exposure to light and air, ensuring the perfume's longevity.
2. Elegant design: The unique blue color of the bottles, coupled with their sleek and elegant design, makes them a perfect addition to any perfume collection.
3. Affordable: The price of blue perfume bottles is relatively affordable, making them accessible to everyone.
4. Suitable for all genders: The bottles' design and color make them suitable for both men and women.
Blue Perfume Bottles Use Cases:
1. Personal use: The blue perfume bottles are perfect for storing your favorite perfume for personal use.
2. Gifting: These bottles make for a perfect gift for occasions like birthdays, anniversaries, and holidays.
3. Travel: The compact size of the bottles makes them ideal for travel, making sure that you have your favorite perfume with you on the go.
4. Reselling: The affordable price of the bottles and their elegant design makes them ideal for reselling.
Tiumsen - Blue Glass Perfume Bottle Supplier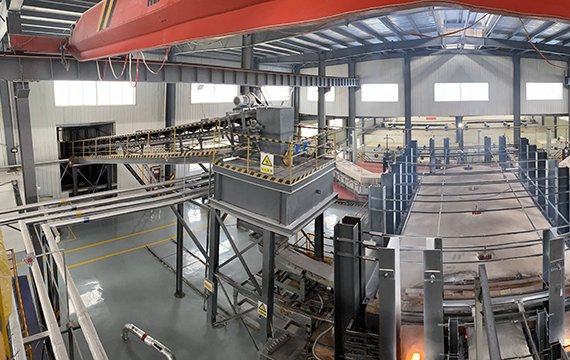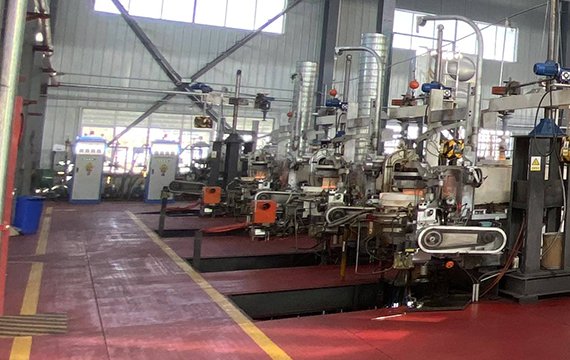 When it comes to selecting a factory to produce blue perfume bottles, there are a number of reasons why we stand out from the pack. Firstly, we have extensive experience in manufacturing premium quality glass products, using state-of-the-art machinery and techniques to ensure consistent results. Secondly, we understand the specific requirements of the perfume industry and can work closely with you to produce bottles that meet your precise specifications. Finally, we pride ourselves on our exceptional customer service, ensuring that every order is handled with the utmost care and attention to detail. So if you're looking for a reliable and trusted partner to produce your blue perfume bottles, look no further than our factory.
"I absolutely love my blue perfume bottle from this seller! It's even more beautiful in person and the quality is top-notch. Highly recommend!"

"The color of this perfume bottle is stunning and the overall design is so elegant. It looks great on my vanity and I love using it every day. Shipping was fast and the seller was great to work with."

"This blue perfume bottle exceeded my expectations. It's a great addition to my collection and I love how it looks on my dresser. The seller was easy to communicate with and shipping was fast."